Program management
The Urban Innovation Research team in UBC's Sustainability Hub manages the Campus as a Living Lab initiative. We develop opportunities for new living lab projects and collaborations, support existing programs and projects, facilitate partnerships and capacity building, and expand knowledge mobilization and dissemination.
Team
Image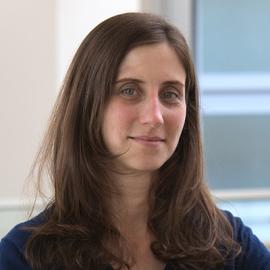 Director, Urban Innovation Research
Angelique leads the Urban Innovation Research portfolio of interdisciplinary research and knowledge dissemination programs focused on sustainable buildings and urban development. She develops collaborations and partnerships that take advantage of UBC's role as a living lab for sustainability, utilizing planning, building and infrastructure projects as opportunities for innovation, learning and knowledge exchange. 
Read More
Read Less
Angelique holds a Master of Architecture from the University of British Columbia and a Bachelor of Science in Architecture from the University of Michigan, and has professional experience in firms in both Canada and the United States. She has been at UBC for 10 years, in a variety of roles working at the intersection of research and practice. 
Angelique is on the Leadership Board for the BC Chapter of the Canada Green Building Council; she is a certified Project Management Professional, and a LEED Accredited Professional with a specialization in Building Design and Construction.
<! -- / row -->
Image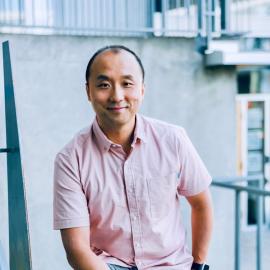 Anthony is the Campus as a Living Lab (CLL) Research Manager at the UBC Sustainability Hub, contributing to diverse initiatives, programs, and projects that leverage university infrastructure for research, learning and knowledge transfer
Read More
Read Less
Anthony holds a Ph.D. and MASc in Mechanical Engineering from UBC and he is a registered professional engineer. Prior to joining the hub, he managed a UBC industry partnership program, driving strategy, execution, and stakeholder relationships to foster technological innovations on sustainability. Anthony's background includes roles as a senior engineer and project manager at FPInnovations, where the team successfully delivered several key smart manufacturing R&D projects in forestry. Anthony is a passionate sports enthusiast and a firm believer of lifelong learning, staying curious and embracing challenges in work and life.
<! -- / row -->
Image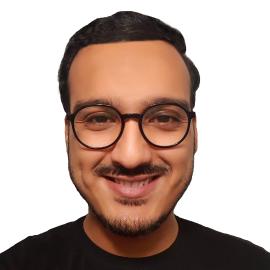 Simar is currently pursuing Master of Community and Regional Planning at UBC and holds a Bachelor of Architecture from GGSIPU, New Delhi. Prior to joining UBC, he served as AIF Banyan Impact Fellow '21-22, Atlas Corps Scholar '22 and as National President '20-21 of National Association of Students of Architecture, India. He is a registered Architect with COA (India) and has worked on the intersection of sustainability and equity for over a decade in various capacities while volunteering with NGOs, leading organizations and as a consulting Architect.
<! -- / row -->
Steering committee 
The Steering Committee provides governance and oversight to the CLL initiative, and helps to enable and support individual projects and activities.
Committee membership:
John Metras, Associated Vice President, Facilities (co-chair)

Iain Begg, Managing Director, Innovation Partnerships (co-chair)

Rachel Fernandez, Associate Vice President, Research & Innovation

Brian Jones, Director Parking, Student Housing & Hospitality Services

David Kitts, Associate Dean Research, Faculty of Land & Food Systems

John Madden, Director Sustainability and Engineering, Campus & Community Planning

Walter Merida, Associate Dean Research, Faculty of Applied Science

Clayton Mullen, Senior Manager of Thermal Utilities, Energy & Water Services

Linda Nowlan, Senior Director, Sustainability Hub

Nancy Perry, Associate Dean Research, Faculty of Education

Angelique Pilon, Director Urban Innovation Research, Sustainability Hub

Jennifer Sanguinetti, Managing Director Infrastructure Development, Facilities

Taraneh Sowlati, Associate Dean Research and Innovation, Faculty of Forestry

Siu Tse, Director Engineering & Utilities, Facilities

Michael White, Associate Vice President, Campus & Community Planning