Inventing together
Campus as a Living Lab is a framework that enables researchers, students, operations staff and external partners to collaborate on projects that address our most urgent sustainability challenges. Generally, living labs provide a collaborative approach to the development of innovations, applied in a real-world setting. The participants in each living lab project all have a vested interest in the outcome, or benefit from it in others ways.
Collaborators are considered equal partners, have a voice in decision-making, contribute to the development and implementation of solutions, and make use of the outcomes of the project. The specific structure of the collaborations and roles of the participants is determined within the context and based on the needs of a specific project.
Our values
Our work is guided by a set of core values, in addition to the values laid out in UBC's Strategic Plan, Shaping the Next Century.
Image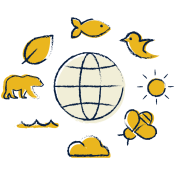 1. Sustainability
We support and develop projects that contribute to ecological, social and economic sustainability, address the climate and biodiversity crises, and are aligned with the long-term strategic vision for the UBC campus and its community. 
Image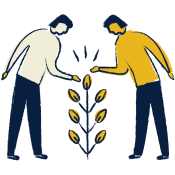 2. Equity and Inclusion
We embed justice, equity, diversity and inclusion in all our projects and in our engagement with UBC community members and external partners.
Image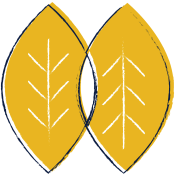 3. Transparency
We build collaborations and partnerships through clear and open processes, and ensuring fair, ethical, consensual and transparent engagement.
Image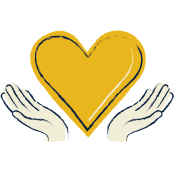 4. Collaborative Learning
We embrace participatory and reciprocal ways of learning and sharing knowledge, reflective of the different communities, knowledge systems and experiences of those engaged in our projects. 
At UBC, there are multiple research centres and operational units involved in a diverse range of Campus as a Living Lab projects. Browse our list of UBC partners to explore potential collaborators for your next project.
 
Featured UBC Partner
Energy & Water Services
UBC's Vancouver campus faces an ever-increasing demand for the provision of basic services like electricity, heat, water, and sewers. Our Energy and Water Services (EWS) department has been managing the costs of these services by directly controlling the maintenance, operation, and capital upgrades of the associated infrastructure on campus.
UBC's energy and water challenges are a microcosm of much larger global issues. Climate change from increased greenhouse gas (GHG) emissions and aging infrastructure deficits are problems governments and institutions around the world are addressing. What we're asking ourselves is: can universities, and UBC, contribute positive solutions to these worldwide challenges? Can our campus separate GHG emissions from energy consumption?
It's within this context that UBC created EWS - to establish a centre of energy and utility system expertise. Our mission is to generate, distribute and conserve UBC's energy and water resources in an open and transparent manner that maintains our customers' environmental comfort, ensures system reliability, minimizes life cycle cost, reduces GHG emissions, and seeks out innovative solutions that inspire.
Image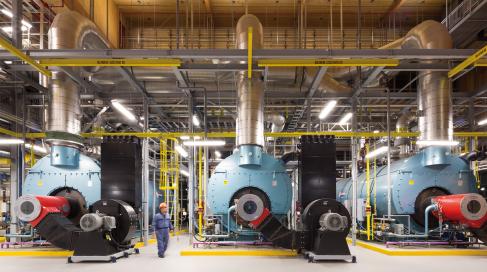 Related Research
Bioenergy Research Demonstration Facility
UBC's Bioenergy Research Demonstration Facility (BRDF) reduces GHG emissions by turning waste wood biomass into clean energy and supports research on alternative energy technology.
 
Get to know some of the people behind living lab projects at UBC, and learn more about how they are using the campus as a test-bed for sustainability.
Image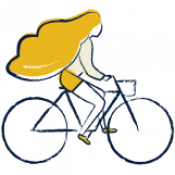 Have an idea to advance sustainability? Looking for an opportunity to get involved?