Facilitating collaboration
Campus as a Living Labs seeks to advance integration and collaboration among different disciplines across UBC, and with local, regional and global partners.
Towards this end we develop and support activities that bring together people from different backgrounds, with the shared goals of developing research, demonstrations, and learning and knowledge exchanges that respond to the world's most urgent sustainability challenges.
Sign up for updates
The information below will be updated as new workshops and events are planned. Want to make sure you don't miss out? Sign up for the UBC Sustainability email newsletter.
Upcoming workshops
CLL Grand Challenge Competition Information Session 
An online information session will be held to give potential applicants an overview of the competition and answer questions. Please register to receive the meeting invite.
Date: September 11th, 2023
Time: 1 PM to 2:30 PM
Location: ZOOM
 
CLL Grand Challenge Competition Workshop 
The objective of the workshop is to facilitate conversations and spark collaborations between UBC faculty and staff interested in developing living lab projects. This is an opportunity to learn more about the roles of different units on campus, as well as discuss potential research opportunities and collaborations. For the 2023 CLL Competition, this workshop will be online.
Please register at the link below. We urge you to register early, which will help us plan the logistics and format of the workshop.
Date: TBA
Time: TBA
Location: ZOOM 
 
CLL Competition overview with John Metras
Image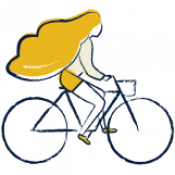 Have an idea to advance sustainability? Looking for an opportunity to get involved?